---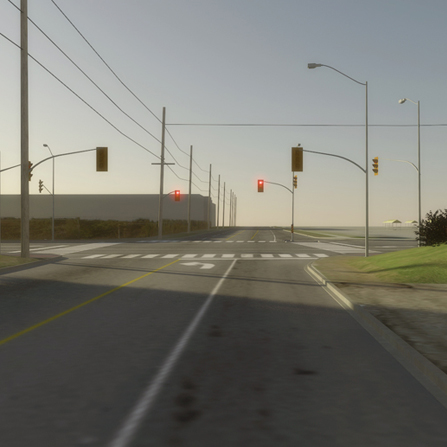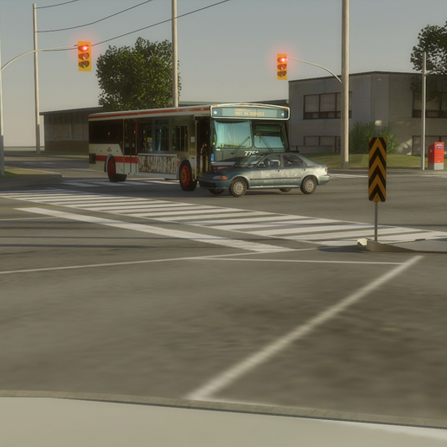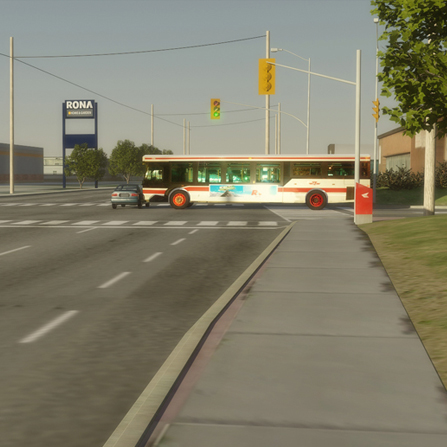 Project Description
Challenge To show the position/time history of an intersection accident involving a bus and another vehicle. Solution Develop a full 3d site based on laser scan data, model the involved vehicles. Import vehicle simulation data for each vehicles position/time history using inhouse, Vehiclemotion Tools. Conclusion Effective use of the drivers view to gain an appreciation for perception reaction time and line of sight issues.
Skills:

Lighting
Modeling
Texturing
Rendering

Client:
---
Project Video
Our breadth of experience and diversity in skill, combined with cutting edge software and hardware solutions, ensure that your case will be presented exactly as you require! For a sample of some of our animations, vist our
YouTube Channel.
Project Image
To experience a spatially aware, 360 panoramic image of the accident site, download the free "JUNAIO" augmented reality viewer app from the App Store or Google Play. Scan the image below with a smartphone, tablet or wearable device and enjoy!