---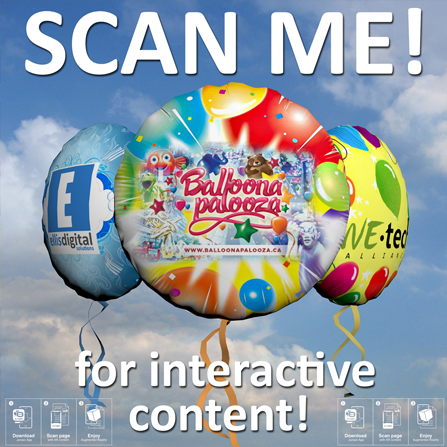 Project Description
Challenge To create a simple but engaging augmented reality design which could be experienced by the people visiting the Ballooonapalooza Festival. Solution Develop a trackable image that could be augmented with 3d models and relevant social media links.
Skills:

Client:

Ellis Digital Solutions Inc.
---
Project Video
Tracking Image
To experience the digital information overlay, download the free
JUNAIO
augmented reality viewer app from the App Store or Google Play. Scan the images below with a smartphone, tablet or wearable device and enjoy!